For many Australian families, buying a home is a culmination of financial efforts and a first step towards the independence necessary to provide a good life for our children. Unfortunately, housing in our country's big cities, such as Melbourne or Sydney, is unaffordable for most people. Do your children need extra space for daily activities? Have you got a new job in Sydney, but the inner-city property market doesn't allow you to find a dwelling listed at a realistic price? Do you want to be surrounded by friendly neighbours? In that case, buying real estate in Green Valley would be a good idea.
Purchasing real estate in a Sydney suburb could be one of the most inspired decisions you can make for the financial security of your loved ones. Cities such as Sydney, Canberra, and Melbourne currently face a housing crisis due to the discrepancy between supply and demand. Simply put, the number of people wanting to move to these locations exceeds the number of available homes. This leads to a significant increase in prices, making properties unaffordable for the average family. But there are upsides.
If you are willing to relocate to a NSW suburb, the purchase price of homes can be up to $400,000 lower than the real estate options found in city centres. As the years go by, your home will increase in market value, and you may list it at a profit-making price. In addition, there are practical advantages. A house for sale in Green Valley, NSW, will be more spacious than a town centre property, be closer to walking trails, be located in a less congested area, and, not least, provide the tranquillity your loved ones demand.
Why This Suburb?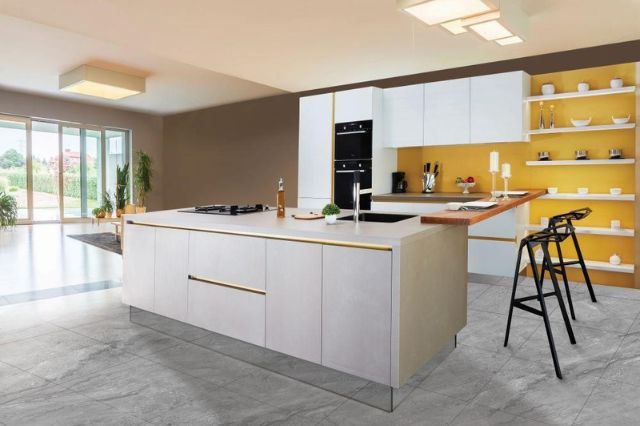 The median market value of dwellings in Green Valley is $900,000, significantly less than the $1.3 million listed value of homes in central Sydney. Financially, buying a property away from the bustle and hustle of the city makes sense. The same applies should you need more space. Homes in this suburb of Western Sydney are spacious, recently built, and are regarded as some of the best in NSW.
Being located just 40 kilometres away from Sydney's business centre and bordered to the north and south by Bonnyrigg Heights and Hinchinbrook, GV is now one of the hottest residential markets in the country, experiencing one of the most accelerated infrastructural growths of the 21st century. As for history, the story of GV begins in 1972 when the area was officially recognised as a suburb of the Sydney area. Today, the neighbourhood belongs to the local government area of Liverpool, and it's just a 10-minute drive from Hillier Oval.
Why purchase a home here? Safety and proximity to major attractions. As mentioned, GV is located only 40 kilometres from central Sydney, making attractions such as Sydney's Opera House or the Royal Botanical Garden reachable within an hour's drive. The neighbourhood is also considered one of the safest in NSW, with the total violent crime rate in 2022 being less than one incident per 340 residents.
What Landmarks Can You Find Here?
Green Valley is not renowned for its significant tourist attractions. And that could be an advantage if you are the kind of person interested in quiet living. Nevertheless, although not flashy, GV is located close enough to Sydney or Liverpool to serve as a hub for weekend travels. Moreover, it benefits from facilities that make it one of the best neighbourhoods in NSW for urban stress-free living.
Are you a person who appreciates nature? If so, the Paramour Reserve of Western GV or the Murragan Park, located south of S. Liverpool Road, could be ideal for you. Would you like to spend a whole day surrounded by green woods? Then you're in luck, as GV is just a few minutes away from Kemps Kreek. Are you an active person who prefers to go out for shopping sessions with friends or family? Then, the Valley Plaza Mall may be the place you've been waiting for. 
But perhaps you are worried about more important things. If your priority is your children's education, you'll be happy to know GV has one of the best high schools in NSW. Moreover, being close to Busby, Middleton Grange or Greenfield Park, the high-quality real estate in Green Valley provides the best of both worlds, making the neighbourhood an ideal location for a short Sydney commute and far enough to enjoy stress-free family time.
What to Look for in a House for Sale?
For one thing, the house you're interested in must be located in a good neighbourhood and be close to amenities such as medical centres or bus stations that connect to major metropolitan hubs. Then, it's essential to look at a house for sale in an area where crime rates are low. The property must be in good condition and benefit from a minimum lot size of 450 square meters to build an ADU at a later date. Moreover, the property should be located in a continuously expanding neighbourhood that can provide financial security and opportunities for business ventures. 
Before purchase, the property you are interested in should be checked by a professional home inspector and the location reviewed to match your commuting needs. GV is the perfect NSW suburb for most Australian families, ticking all the boxes necessary for a growing suburb. In addition, properties here are also listed at a significantly lower price than Sydney's market average.
With a population of under 13,000, GV is large enough to make you feel part of an urban sprawl, far enough away from Sydney that you don't have to deal with metropolitan chaos and is sufficiently close to natural landmarks to help you unwind with loved ones. NSW suburbs are relatively affordable in 2023, but the price of the homes listed here will continue to rise over the years. Therefore, a property purchased now can be a financial investment in your family's future.
It Can Be Your Best Idea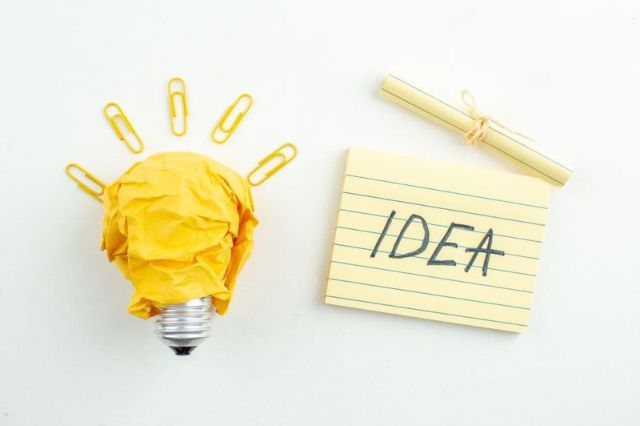 Does your family need extra space? You've landed a well-paid job in Sydney or Liverpool but can't afford the rent required for a centrally located townhouse? If so, targeting a property built in a NSW suburb like GV would be an excellent idea. GV is one of the best locations in Western Sydney for young families looking for privacy. Moreover, the neighbourhood benefits from modern amenities and top-notch infrastructure. GV is close to well-known suburbs such as Bonnyrig and Horsley Park and has been undergoing continuous development since 1972.
Why look at a house for sale in Green Valley? Two words: financial security. The housing market of central Sydney has become one of the most competitive in the world, and demand for affordable housing is at an all-time high. Almost certainly, as the years go by, the unprecedented price of properties listed in central Sydney will become the norm for suburban areas. Therefore, it's essential to buy a property at a reasonable price while you still can.
A dwelling purchased in 2023 for $900k will probably be worth $200-300k more just 15-20 years later. In addition, NSW suburbs will continue to develop. In this respect, if you want to be in the centre of future urban development, they are the place to stay in. From parks to quality schools, medical centres, gyms and shopping malls, GV is one of the best places to raise children and a benchmark of booming Australian neighbourhoods. Is it the best place for your family? Probably, as it's one of the most affordable options you have.